TAKE ACTION TUESDAYS: FIGHT FOR A FAIR CONTRACT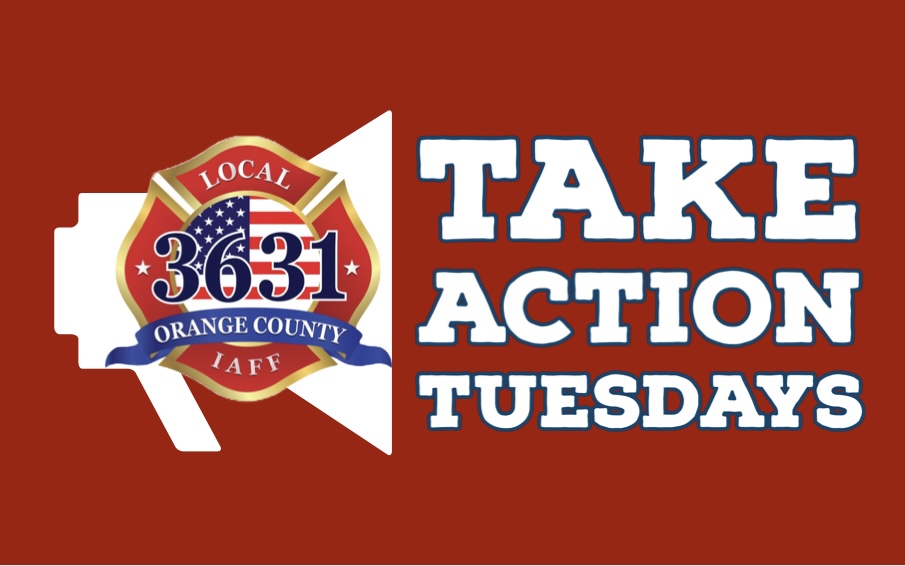 We would like to thank all the members that attended the July JPA Board meeting. We had a very strong showing with over 200 members standing in solidarity for a fair and equitable contract. We are proud of the way our members stood united to show that we demand to be treated fairly.
We are now bringing our message directly to individual city councils, taking the fight to their front doors! Operation "TAKE ACTION TUESDAY" is where our members will rally and speak at local city council meetings to inform them how unfairly their appointed JPA members are treating their firefighters and paramedics.
Our goal is to educate the council members of these cities on how unengaged their appointed JPA members are, this is the crucial first step toward a beneficial MOU. We are requesting that all members off duty on Tuesdays join us in operation TAKE ACTION TUESDAY. Attached is the schedule for the next several weeks. Please note we may be adding additional meetings on other days of the week contingent on how our message is being received.
Once again, thank you for stepping up and joining the fight.
TAKE ACTION TUESDAY
RSVP here to sign up here for each council meeting that you and/or your family will be attending. List of City Councils in the Members Section of the website.