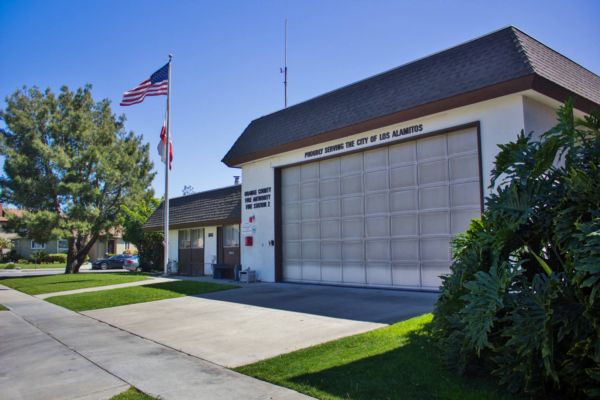 The Orange County Professional Firefighters Association (OCPFA) represents over 1,100 professional Firefighters serving nearly 1.9 million residents in 23 cities and numerous unincorporated communities throughout Orange County.
Your OC Firefighters deliver a wide variety of services to businesses and residents. These services include:
Structural fire protection to over 671,000 residences, in addition to thousands of commercial, industrial and high-rise buildings
Wildland fire protection to over 188,817 acres of wildland
Emergency Medical Services (EMS) dispatched from 78 stations comprised of both Paramedics and Emergency Medical Technicians
24-hour all-hazard air operations

Helicopter firefighting
Advanced life support remote area rescue with Paramedics

Technical rescue operations include:

Confined space rescue
Trench rescue
Swift-water rescue
High angle rescue
Low angle rescue
Large animal rescue

Wildland Hand Crew firefighting and Dozer operations
Hazardous materials response
FEMA California Task Force 5 Urban Search and Rescue Team providing the following services:

Canine search and rescue
Rescue, medical, and hazardous materials specialists
Disaster planning and logistics specialists

Aircraft rescue firefighting at John Wayne Airport
Fire safety inspections
Public communications
Fire investigation
Safety officers and training officers
Your OC Firefighters deliver world-class emergency response services throughout a nearly 1,000-square-mile jurisdiction while providing our citizens, visitors and business owners the highest level of professionalism and customer service.
The OCPFA Executive Board is comprised of 10 highly motivated officers and directors who are elected at large from the entire membership. Each Executive Board Member brings a diverse background and a cross-section of knowledge to the organization, enhancing our decision-making process and targeting every demographic of our membership.
In addition to our Executive Board, our office is managed by Cynthia Monreal, who handles all administration, operational and logistical matters on behalf of the OCPFA.
The OCPFA office is located at 1342 Bell Avenue, Suite 3A in Tustin.